LWCMD, LTCL, T CERT,
Hello and welcome to my website
It was clear from a very young age that singing would play an intrinsic part of my life. As a 3 year old I was already regularly entertaining the bus passengers with the popular tunes of the day.
This scrap of talent was then positively nurtured and encouraged throughout my schooling by two extremely talented and dedicated Music teachers, I was beyond lucky. I will always be very grateful to them for their belief in me and their hard work.
Wonderful experiences followed.Winners of the Urdd Eisteddfod as a party of recorders and again as a vocal octet. A group of six girls singing "The Rose of Tralee," in front of an 80,000 crowd in Ireland, the same group singing in Lourdes, a television performance and 4 LPs.
As a music student conducting the Madrigal Choir for the Heads of Europe Banquet, the opening of the new Bute Theatre and an Australian TV documentary.
As a chorister with Cardiff Polyphonic, J.S. Davies Singers, Dyfed Choir there were tours abroad, Premiers of the works of William Mathias and Alun Hoddinott, famous guest conductors, radio recordings and many television appearances.
My 30's saw me move from in front of the baton to using it, beginning with The Whitland and District Male Choir. Sadly, unfortunate circumstances interrupted this career and it wasn't until 2000 that I was able to resume it, when I was invited to become MD of Tenby Male Choir.
In 2005 the charity choir, "The Choir of Gentlemen," was formed. Our first concert allowed us to donate £23,000 to our hospital and in 2010 our second, made the donation of £17,000 to Paul Sartori Foundation.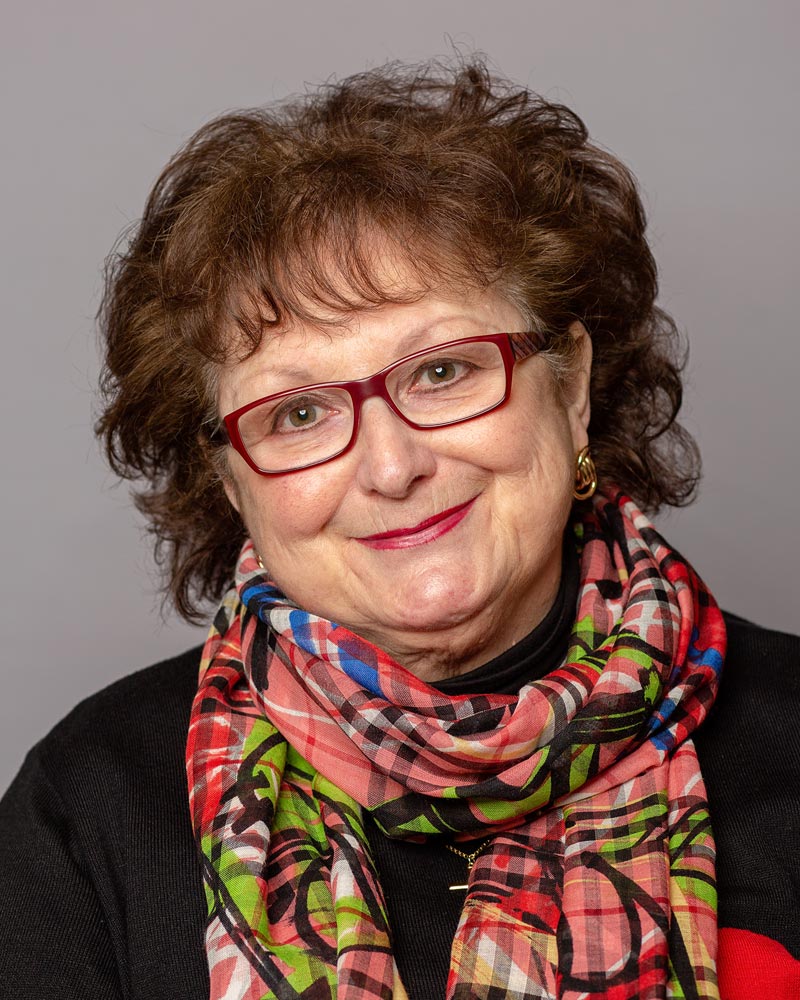 In January 2008 I became MD of Haverfordwest Male Choir and stayed until ill health forced me to retire in September 2010.
During all these years there were also the tours to Ireland, Austria, France, Germany, Italy and America, singing and then conducting in some of the most breath-taking venues.
When music is in ones bones it is impossible to ignore because it keeps itching to get out!
Consequently, as my performing career ended, so my time as a Composer began.
What can I tell you? Sometimes a new piece will begin with a melody, sometimes the words come together first and sometimes it just doesn't happen at all.
What I can tell you, however, is that to hear one's scribbles have life breathed into them so that they float through the air, is a truly beautiful yet surreal experience.
Of course, the transition from scribbles to music copy is thanks to my dearest friend, Pat Swales-Barker whose patience and amazing computer skills made it all possible.
From my very first song, right through to where my career is today, I am grateful for the compendium of amazing opportunities and experiences music has filled my life with.
Whitland & District Male Choir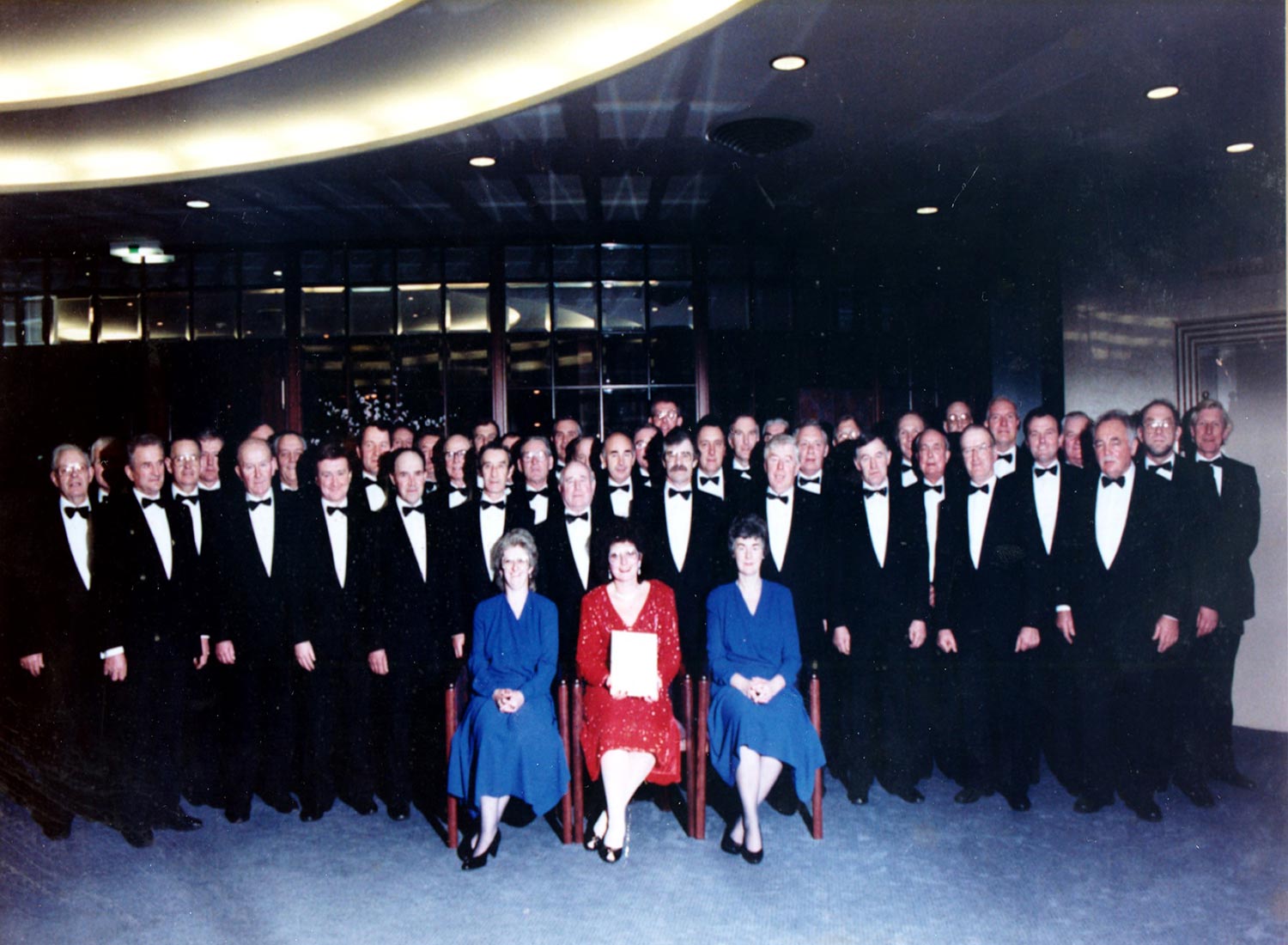 Tenby Male Choir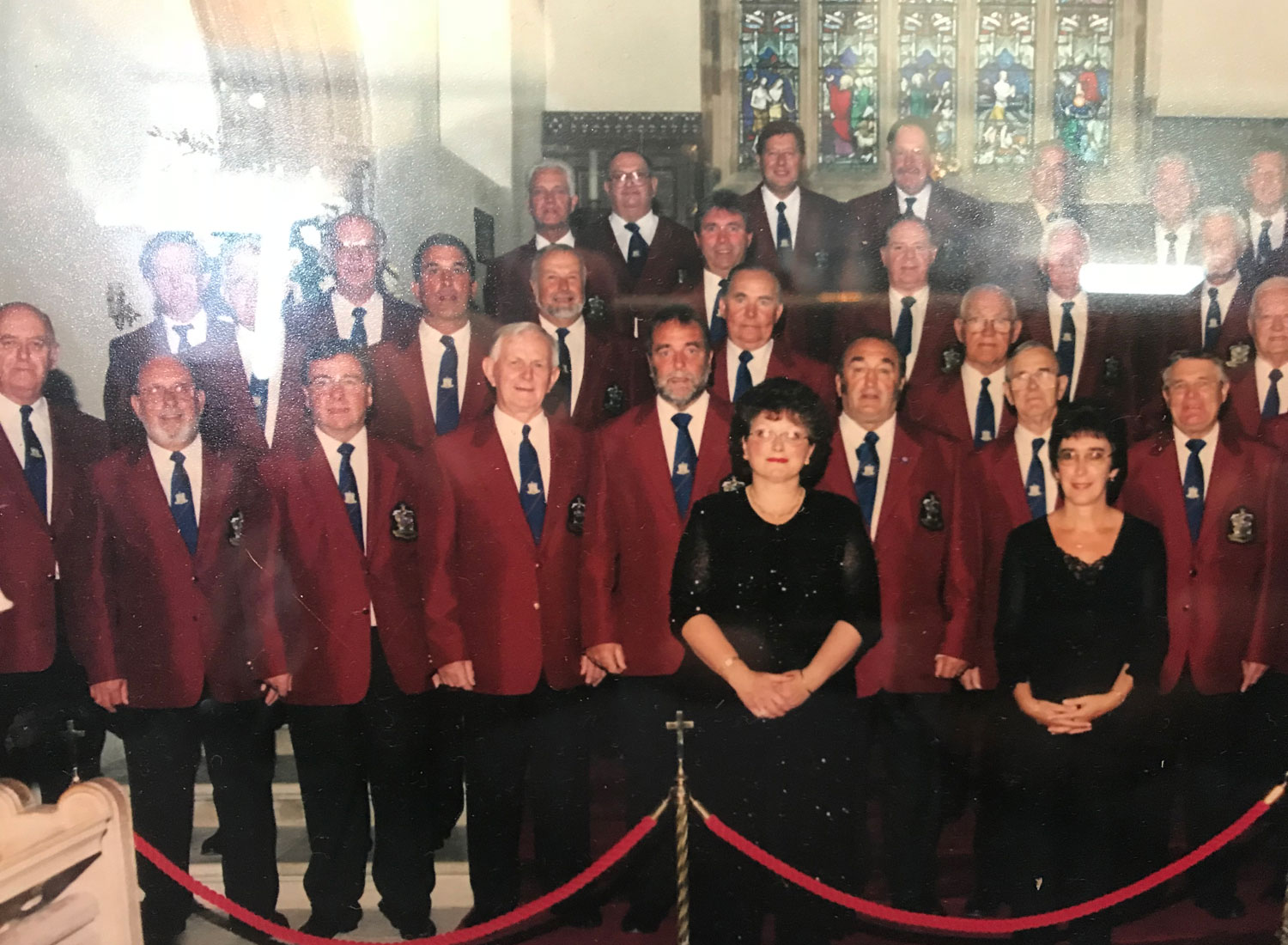 Havefordwest Male Choir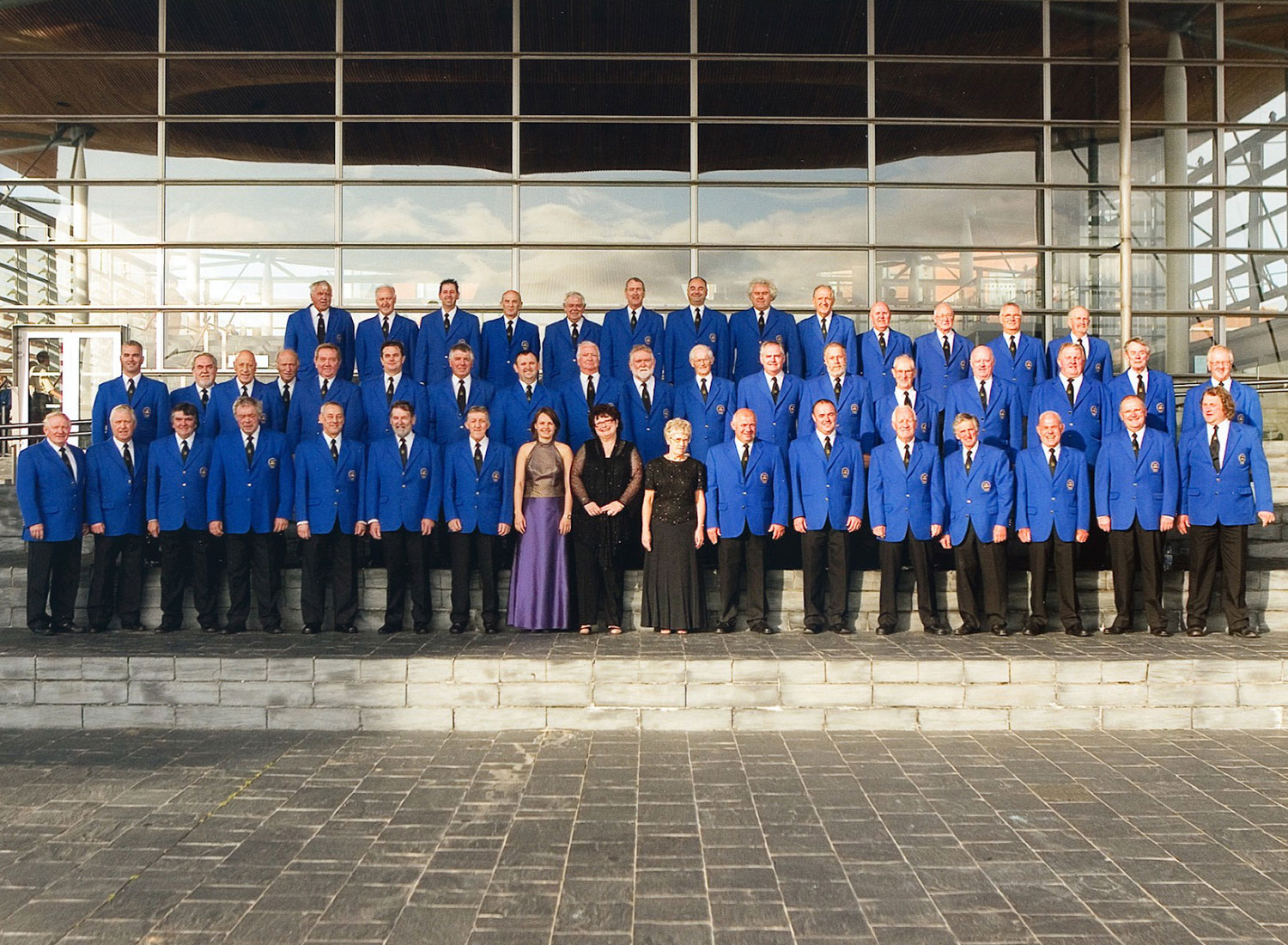 All studio recordings thanks to Tim Hamill of Sonic One Studio.
Thanks to Castle Photography for all their superb photos.
Born and bred in Llwynhendy near Llanelli, Helen is a self-employed translator. Helen graduated from Trinity College Carmarthen in 1998 with a First Class Degree in Theatre, Music and Media.
Helen has worked for the weekly publication Golwg, local Welsh Language initiative Menter Iaith Llaneli and the National Eistedfod of Wales.
In 2001 she started her own translation company, "ac ati." Helen is a member of Cymdeithas Cyfieithwyr Cymru (National Association for Welsh translators).
Helen's love of coupling words with music is self evident through her translations.
Ganed Helen yn Llwynhendy ger Llanelli ac yno y cafodd ei magu. Mae'n gyfieithydd llawrydd a raddiodd o Goleg y Drindod, Caerfyrddin gyda Gradd Ddosbarth Cyntaf mewn Theatr, Cerdd a'r Cyfyngau yn 1998.
Gweithiodd Helen i gylchgrawn Golwg, Menter Iaith Llanelli ac Eisteddfod Genedlaethol Cymru.
Yn 2001, dechreuodd ei chwmni cyfieithu ei hun, "ac ati...", ac mae'n aelod o Gymdeithas Cyfieithwyr Cymru.
Mae cariad Helen at eiriau a cherddoriaeth yn amlwg yn ei chyfieithiadau.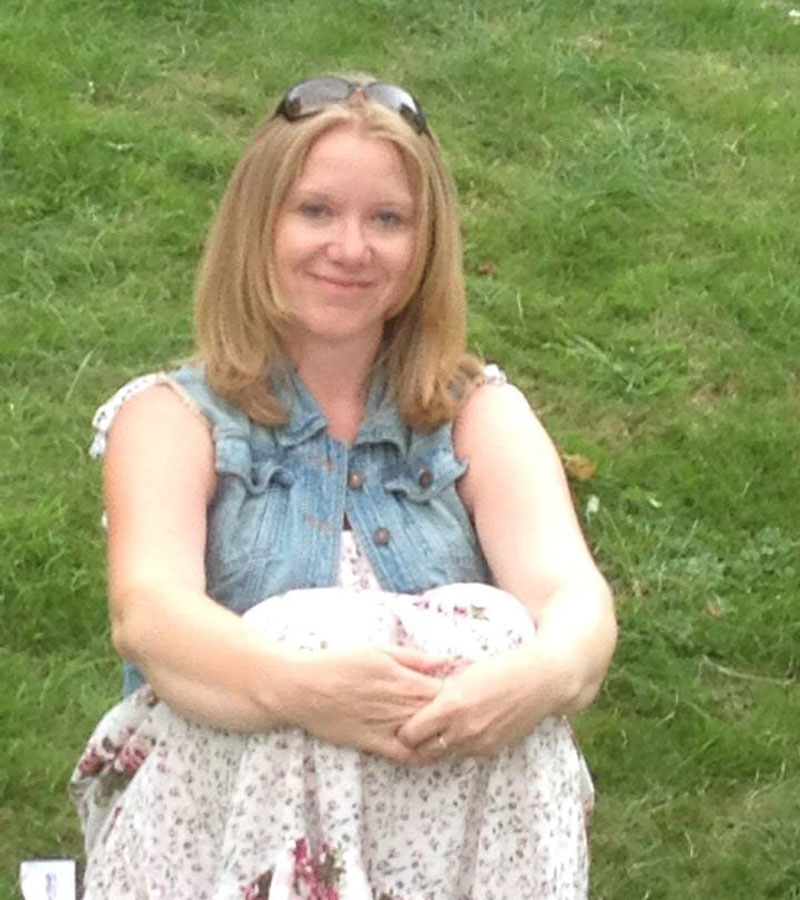 Richard Noyce (Accompanist)
GRSM, LRAM, LTCL,
Richard  graduated from the royal Academy of Music where he specialised in the Piano and Organ.  When he was the Director of Music at Sir Thomas Picton School in Pembrokeshire, his school Symphony Orchestra won the 'outstanding performance' award at Birmingham Symphony Hall as part of the National Festival of Music for Youth.  After 39 years in the classroom Richard is retired and continues to accompany soloists and choirs and is currently developing his skills as a recitalist.
Christine Kelly
Contact Me
For any enquiry please get in touch - we are happy to provide a sample copy.