The Shepherd Boy 
Y Bugail Bach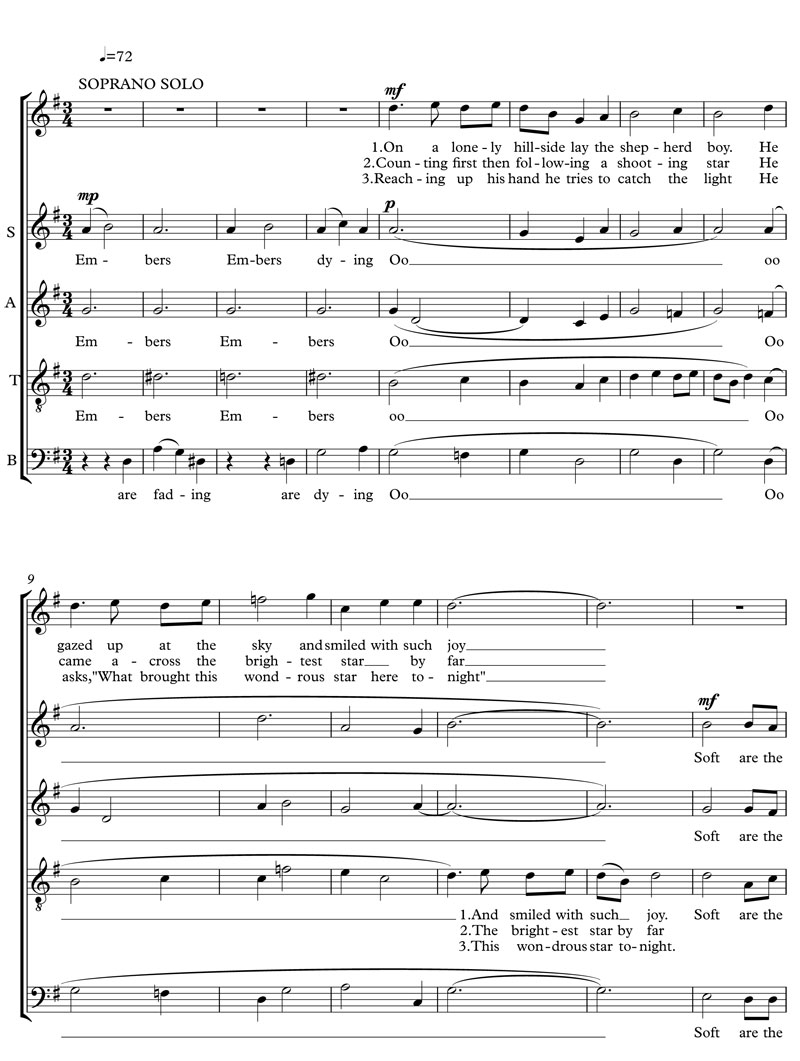 Unaccompanied
Duration: 3 mins 48 secs
Year of composition: 2013
Y BUGAIL BACH
Bugail bach sy'n gorwedd ar y llethrau mud
Yn syllu ar y sêr, mor llon ei fyd
Meddal yw lliwiau y marwor heb eu grym
Wrth i'r clecian bylu gyda'r nos
Ond y bugail bach wyddai ddim.
Marwor, marwor.
Welsh Translation by Helen Mainwaring
The Shepherd Boy
The is a sample vocal recording.
Christine Kelly
Contact Me
For any enquiry please get in touch - we are happy to provide a sample copy.