Ave Maria
Dedicated to the late Diana, Princess of Wales at the Welsh Assembly on September 11th 2008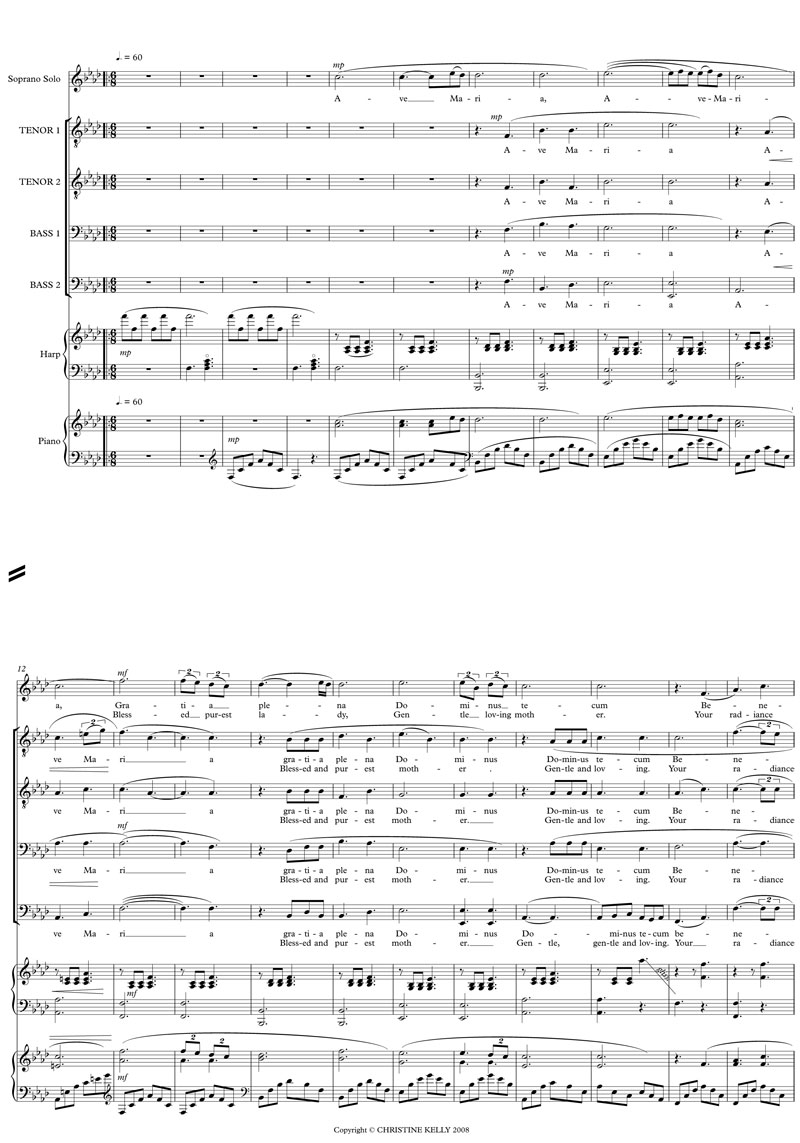 Duration: 6 mins 14 secs
Year of composition: 2008
AVE MARIA
Ave Maria, Ave Maria.
Gwraig fendigaid buraidd
Fam gariadus dyner
Dy wyneb oleua'r nos i bawb i weld y ffordd.
A'th freichiau estynedig estyni di i gynnig croeso i bawb.
Welsh Translation by Helen Mainwaring
Ave Maria, A Prayer of Hope
The is a sample vocal recording.
Christine Kelly
Contact Me
For any enquiry please get in touch - we are happy to provide a sample copy.